Get personalized video workouts and train anywhere you want
Enjoy a top-class experience provided by your own fitness trainer, yoga instructor, sports coach or physiotherapist on the completely free Club app.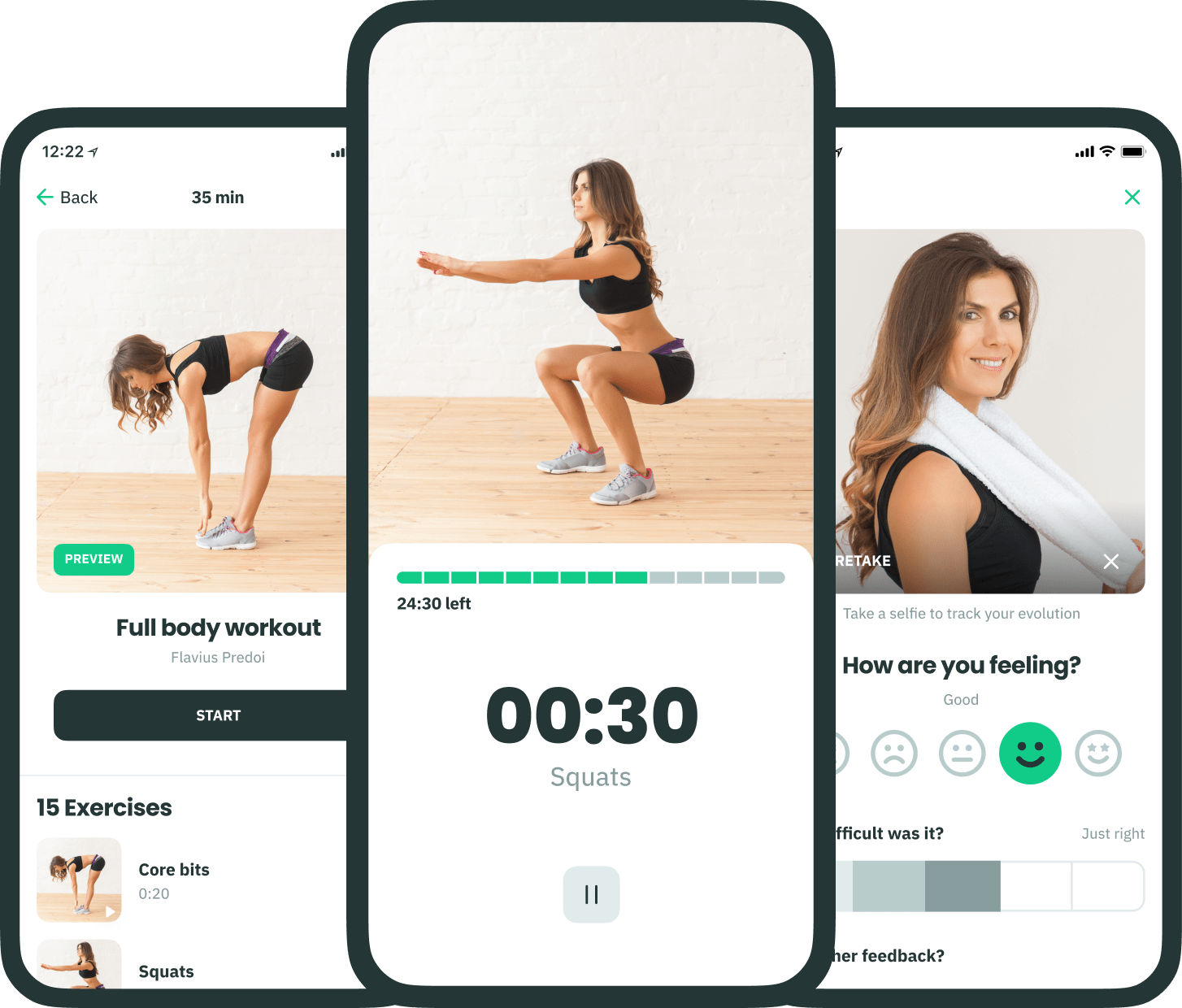 Get started
Enter the information and explore the app
Try it out
Explore free workouts from our global community of trainers
How it works
We made things super easy for you
Step 1
Get the workout link
Receive a workout from your own trainer or explore our free workouts
Step 2
Start the workout
Follow the exercises and audio guidance in the workout
Step 3
Send your feedback
Let the trainer know how the workout was so they can tweak if necessary
FAQs Club
Some of the things you should know
Hyperhuman Club is our mobile app dedicated to people that want to train with their own PTs but also want the flexibility of choosing the location. This means training at home, in the park, in the gym or a combination of all.
How do I receive my workouts?
The trainers that you work with will just send you a link to the workout on the communication platform that you are already using (e.g. Whatsapp, Messenger, Telegram etc.). When you tap the link, it will automatically open the workout in the Hyperhuman Club app and you can start training. It's that simple.
Once you start a workout you will see the videos of each exercise in the workout, accompanied by audio instructions with tips on how to perform the exercise. All you have to do is to follow along and execute the exercises exactly how you see them in the app. Don't worry, you can always pause and resume the workout and send feedback at the end of it so the trainer can tweak and adapt the workout based on your performance and goals.
How much does the app cost?
Nothing, Hyperhuman Club is completely FREE. The subscription amount you pay to your trainer so they can send you personalized workouts remains under your control.
Stay in touch
Follow us on social media for exciting updates





Subscribe to our newsletter
Made in EU